Regular price
$61.00 USD
Sale price
$46.00 USD
Unit price
per
Sale
Sold out
Rasant special collection boxes feature gorgeous tones that suit every project.

This is our SUMMER SET and features 10 reels of gorgeous thread, specially selected colours of natures bright rich beauty.
Rasant is one of the world's best known and most popular brands of sewing thread. Renowned for its consistency, durability and tensile strength. As it is a cotton covered, it has the look and feel of traditional threads with the flexibility of a blended fibre. It is especially beloved by machine quilters, as it works well in a variety of different projects and applications. Rasant thread is incredibly convenient to work with as it breaks less often when using it on a long arm machine.
With the softness of cotton and the strength of polyester, this thread is a favourite for Quilters and Textile artists alike!
This cotton covered polyester core thread is reliable and has excellent sewing ability due to it's specially developed finish (high twist purity & design). The combination of cotton covering a high strength polyester core makes this thread a first choice for most applications.
See our other special collection packs too.

Our collection packs come in a clear acrylic 'box' perfect for use in your sewing drawer! 
They make a nice gift too!
What you need to know:
Fibre:

cotton wrap with a polyester core

Brand: Rasant by Amann Group
Length: 1000 metres
Weight: 120/40 weight thread
Recommended: quilting, fashion and fibre arts
Feature: Strong & durable & washable

Further Info
:
Rasant is 120/40 weight thread making it very fine and strong. The construction of this thread is a polyester core with a cotton wrap. The polyester core gives the thread its strength and the cotton wrap makes the thread soft and smooth with the look and feel of a traditional cotton thread.
- What is rasant thread used for?
Rasant is mainly used in the apparel sector but is an outstanding favourite in the Quilting sector too. It is used as sewing thread for clothing & sportswear as well as for underwear & lingerie. Rasant is also used as sewing thread for denim and workwear and is perfect for quilting and thread painting.
- Who makes rasant thread?
Made in Germany by the

 

Amann Group, Rasant Thread is famous for its consistency, durability and tensile strength - suitable for a wide range of machines.
- Can you use rasant thread in Overlocker?
Suitable for use in both domestic and industrial sewing machines, overlockers and for hand sewing.
Rasant comes in a HUGE variety of colours
View full details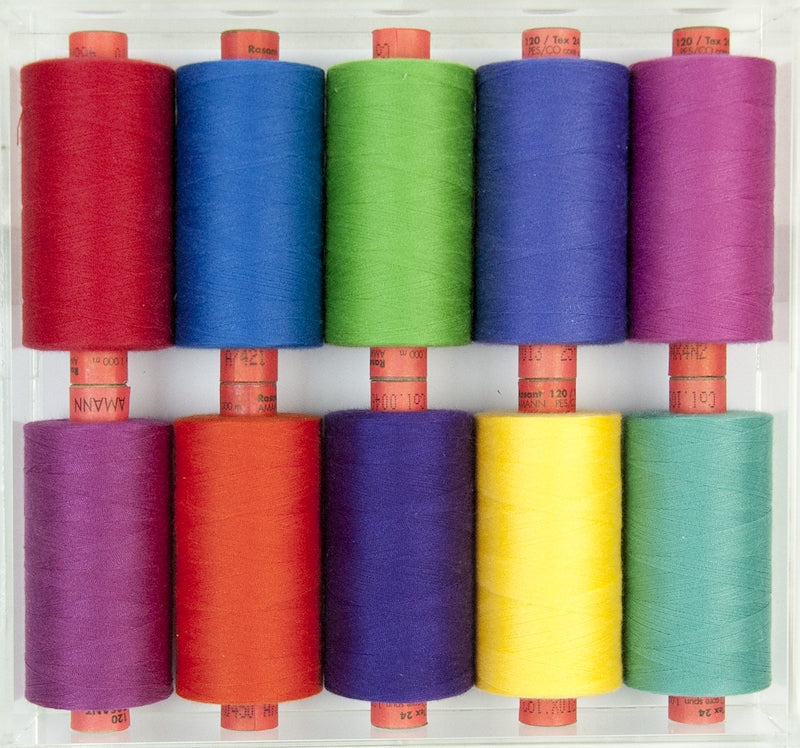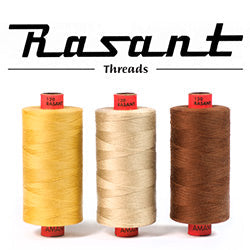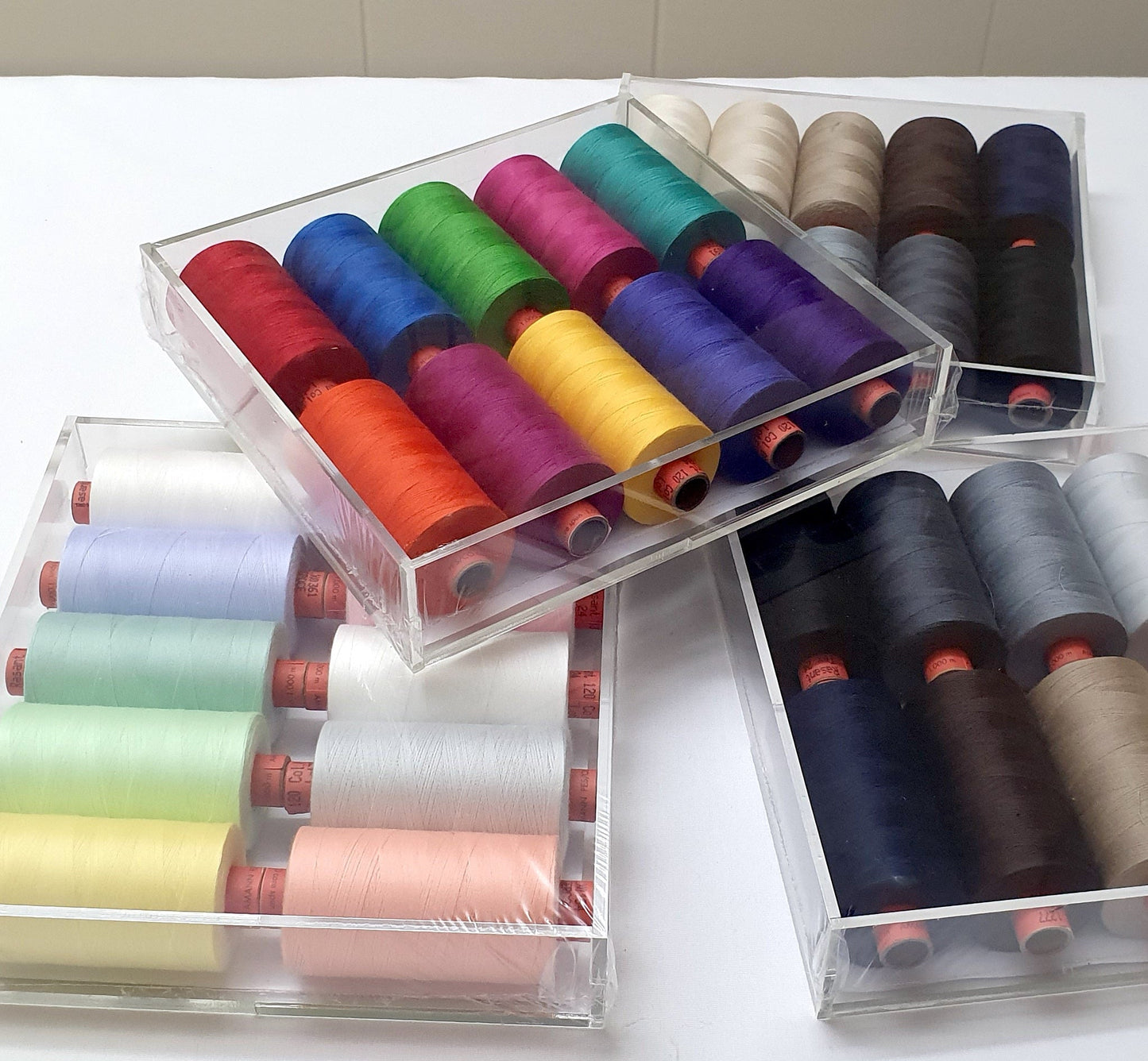 Low Cost Shipping

We try to keep our shipping low!
Free shipping on Australian orders over $180

Free shipping on International orders over $200

Guarantee of Quality

We love this product and think you will too!
Let us know if there is anything we can help you with.