Regular price
Sale price
$25.00 CAD
Unit price
per
Sale
Sold out
Get Stuck on Fabric Fusing!
The new Lite Steam-A-Seam 2 is half the weight of regular Steam-A-Seam 2 making it ideal for use with the lightest fabrics and for creating multiple layer appliqué on textile art, quilts and clothing.
Popular designers, authors and teachers, like Australia's own Gloria Loughman, recommend Lite Steam-A-Seam 2 by name, making it the most highly regarded reputation for quality world-wide.
Lite Steam-A-Seam 2 is re-positionable, temporary stick on product and when fused creates a soft permanent bond.
Use with or without sewing machine washable, dryer safe, and even dry cleanable – Lite Steam-A-Seam 2 will stick with you!
Brought to you by the Warm Company - View or download step by step instructions here: SAS2 – LSAS2 Instruction Sheet
Available off the roll by the  Full Metre + 
24" (61cm) wide x  100cm *
12" (31cm) wide x 100cm*

* Quantities of more than 1x will be cut in a continuous length
*Posted send rolled in a tube
Double Stick Benefits:
Re-positionable stick
Bond is strong & permanent;
Leave edges unfinished – will not fray or lift
Will not gum up your needle
Machine wash and dry 
Easy to Use
New grid paper aids in tracing
Easy to see through and write on
Now printer friendly!
Use Steam-A-Seam 2 with different materials & projects:
Appliqué
No-Sew hems & seams
Add or repair zippers, pockets, etc.
Apply lace, ribbon & embellishments
Durable enough to use with paper, cardboard, wood, glass, etc!
Note: this product is sold by the metre from a bulk roll (packaging media not available)... Instruction download available here:  SAS2 – LSAS2 Instruction Sheet
View full details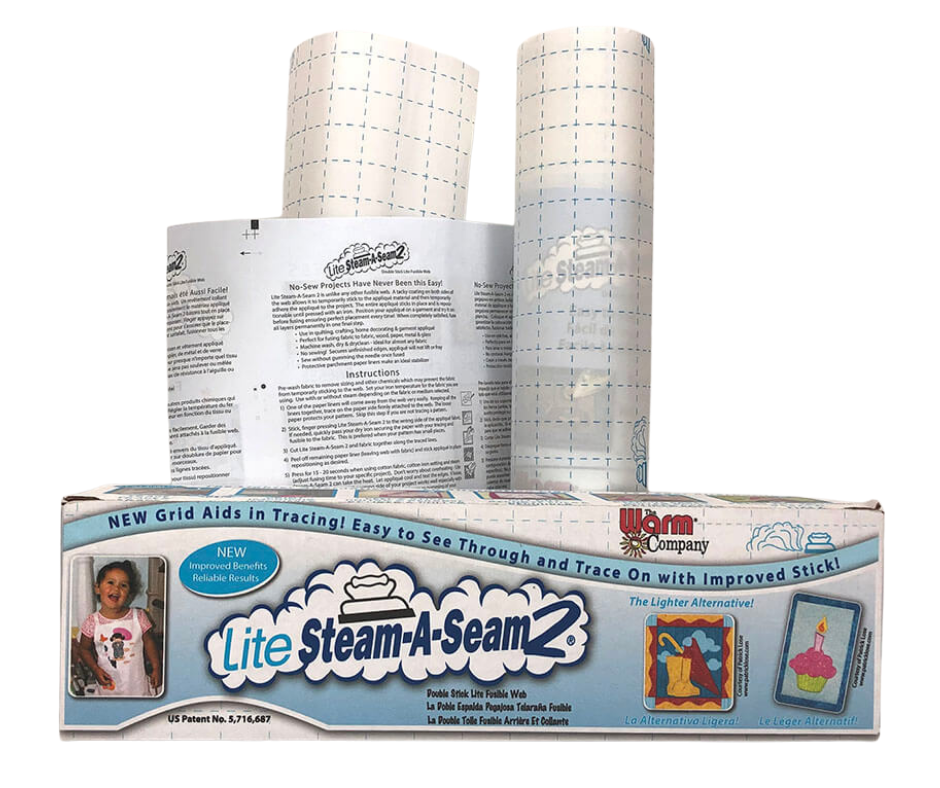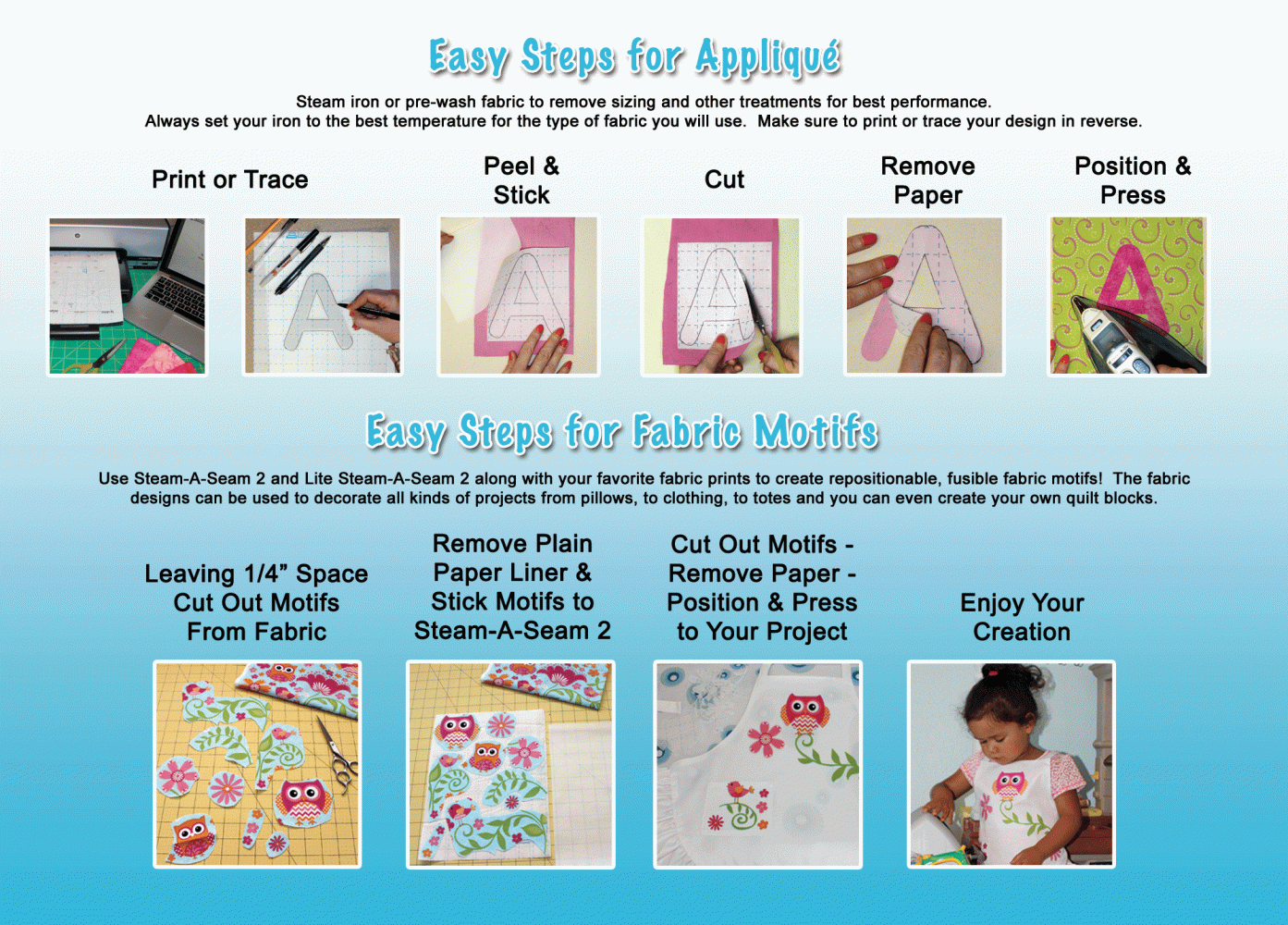 Low Cost Shipping

We try to keep our shipping low!
Free shipping on Australian orders over $180

Free shipping on International orders over $200

Guarantee of Quality

We love this product and think you will too!
Let us know if there is anything we can help you with.