Regular price
$8.00 NZD
Sale price
$9.00 NZD
Unit price
per
Sale
Sold out
Posca Acrylic paint markers are permanent on nearly every surface including fabric and leather. These artist pens make creating on anything easy.
White in different nib sizes, make adding embellishments to your work easy and give it that unique flair.
PC-7M   Bullet tip - 4.5-5.5mm
Posca pens are a fabulous addition to any artists toolkit, but they are especially awesome for textile artists! Perfect for quilt labels, eyes and adding fine details

What you need to know:
Material: 
Water based acrylic pigment ink 
Permanent on porous surfaces including fabric
Removable on non-porous surfaces including glass and metal
Brand:   Posca by Uni
Characteristics:   non toxic - fast drying - lightfast - acid free - Fluorescent - Metallic

Uses:
Colours are blendable when wet, weather proof, non toxic and have no smell !
add details to eyes, grass, water and fine details like feathers and fur + many more uses.
Recommendations: 
Store in a horizontal position

Always replace cap after use

Further Info: 
PAINT- The heart of POSCA!
Very rich in pigments, POSCA paint provides results of incomparable density.
Its unique water-based formulation delivers bright, matte, opaque colours that withstand the passage of time. It has no odour.
Layerable, mixable, water-soluble, weather-resistant… no fewer than 55 colours (some with glitter, metallic or fluorescent) offer unlimited creative possibilities.
Porous Surfaces: Permanent on porous surfaces including paper, cardboard, fabric, canvas, wood, unglazed terracotta, stone, some course metals, silicone style plastics and air dry clay.
Non - Porous Surfaces: Easily removable on most smooth non-porous materials such as glass, PVC plastic, smooth metals and glazed ceramics.
Permanency can be improved by application of a varnish or similar medium.
View full details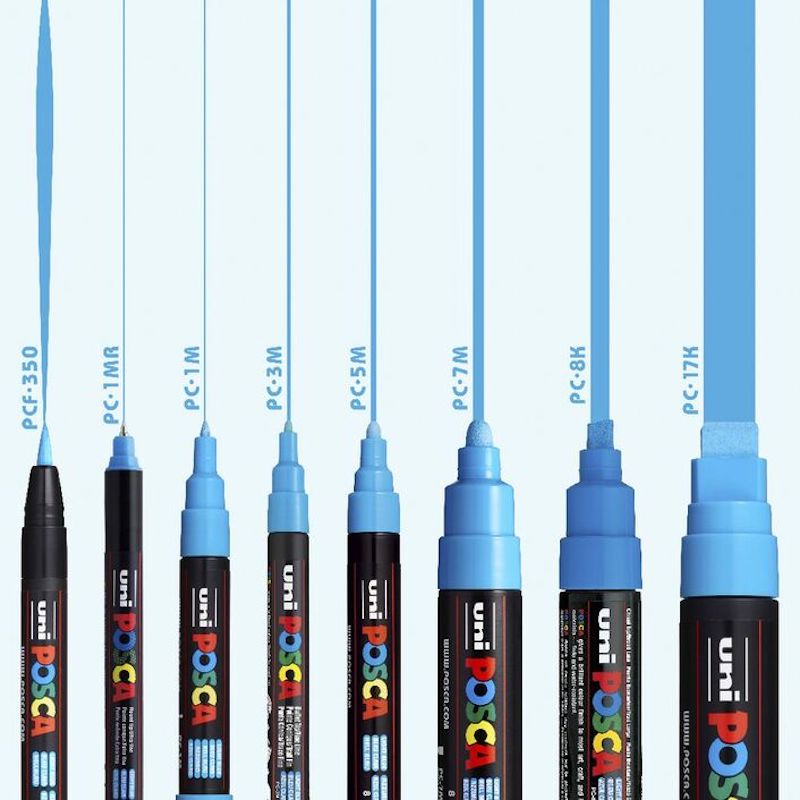 Low Cost Shipping

We try to keep our shipping low!
Free shipping on Australian orders over $180

Free shipping on International orders over $200

Guarantee of Quality

We love this product and think you will too!
Let us know if there is anything we can help you with.