Regular price
$129.00 USD
Sale price
$76.00 USD
Unit price
per
Sale
Sold out
Did you want to learn techniques & tips from Australian & Internationally renowned Textile & Quilt art tutors ?




Then these workshops are for you!
These textile technique workshops were part of our subscription learning membership and are the last of our remaining boxes from our membership workshops -
These workshops are taught by world class tutors and come with a boxed selection of the main materials required for you to sample the technique being taught. 

Now available as ONLINE COURSE ONLY or ONLINE COURSE + BOX
only available while stocks last!
Created by a textile artist with over 20 years of experience, we guarantee you a great learning experience and a creative outcome!
A fabulous box of materials delivered directly to your door *


Online learning with world class designers and tutors 



Inspirational card included in every box

Each box is unique with a different tutor or artist
Use your new technique in an achievable project
* These boxes are not a full kit.  They are designed to give you just what you need to learn the technique and complete the project... while using items from your own stash.
* Postage included (Australian Residents)
Low postage for Internationally shipped boxes
Workshop in a Box is a subscription based learning system that delivers a box of workshop items and Textile Art Quilt Online Lessons every month


SUPER ECONOMICAL WORKSHOPS.. WHY NOT BUY MORE THAN ONE !
(once they are gone, they are gone !)

About our workshop boxes:
BEE EATER EASY SOLVY IMAGES: Our very first workshop in a box contained a great product that let us print + stitch + then dissolve leaving us with our fabulous honey bee eater bird which we then put on a background.
It included an online workshop broken into easy segments, sheets of soluble fabric, some of which featured our bird and some bees, 4 reels of thread for perfect shading, instructions, reference image and the frame was included in the box too.
MEERKAT MISCHIEF: This delightfully elegant box contained one of our most popular  projects.  A stitched and Inktense painted Meerkat that became cushions and bags and...
The box contained natural cotton canvas, a selection of 6 inktense pencils, Aloe, water soluble fabric, a paint brush, instructions and reference images.  Online instructions were provided by Julie Tasker.
TRAVEL PHOTO DIARY: Taught us to how to take our holiday snaps and turn them into pages for a travel journal, or postcard, or wall hanging.
Instructions were provided by clever artist, Gillian Travis and she taught us to use Acrylic paint, with iridescent medium on a common fabric base with applique, inktense pencils and stitch, which along with instructions and a paintbrush, were all included in the box.
SURFACE FANTASIES: Small fantasies creating with Tyvek produced some our WIAB's most colourful projects.
We used 2 types of Tyvek and painted with acrylic paint, then layered, heated, stitched  and generally had heaps of fun. Our project was artist gift cards which, along with some scrim and a pinnable heat proof mat were included in the box.
DYNAMIC DIRECTIONS: Was a visual feast of finished projects.  Gloria Loughman taught us to take a new look at boring fabric, and redirect them into dynamic outcomes. A hand painted background by Gloria was included in each box, as were the "boring" fabrics and Gloria's favourite fabric paint, a foam brush and pattern. 
Makers had a choice of Sunrise (blues) or Sunset (orange) colourways...
*only orange are available
FABRIC 2 DYE FOR: Filled our stash with 2 graduated colourways.  Blues for sky and sea, and neutral browns for portraits, sand and nature quilts.
Lyn Kenny led us through 4 graduations of blue, and 8 graduations of neutrals. Her favourite dyes, quality dying fabric, measuring containers, and all the other ingredients needed to get to work were included in this great box.
Members made the A4 journal as a project or used their fabrics in art quilts.
The Workshop in Box system, brings a complete learning outcome to your door.
Click here to join our monthly membership and meet the tutors and fellow makers in a fabulously supportive exclusive members area!

Strictly limited - only available while stocks last!
Our main aim is to make you happy.... let us know how we can help x
 Conditions of sale:
No refunds for standalone boxes (non subscription) 
photos are promotional only and not indicative of contents
Individual boxes subject to availability
View full details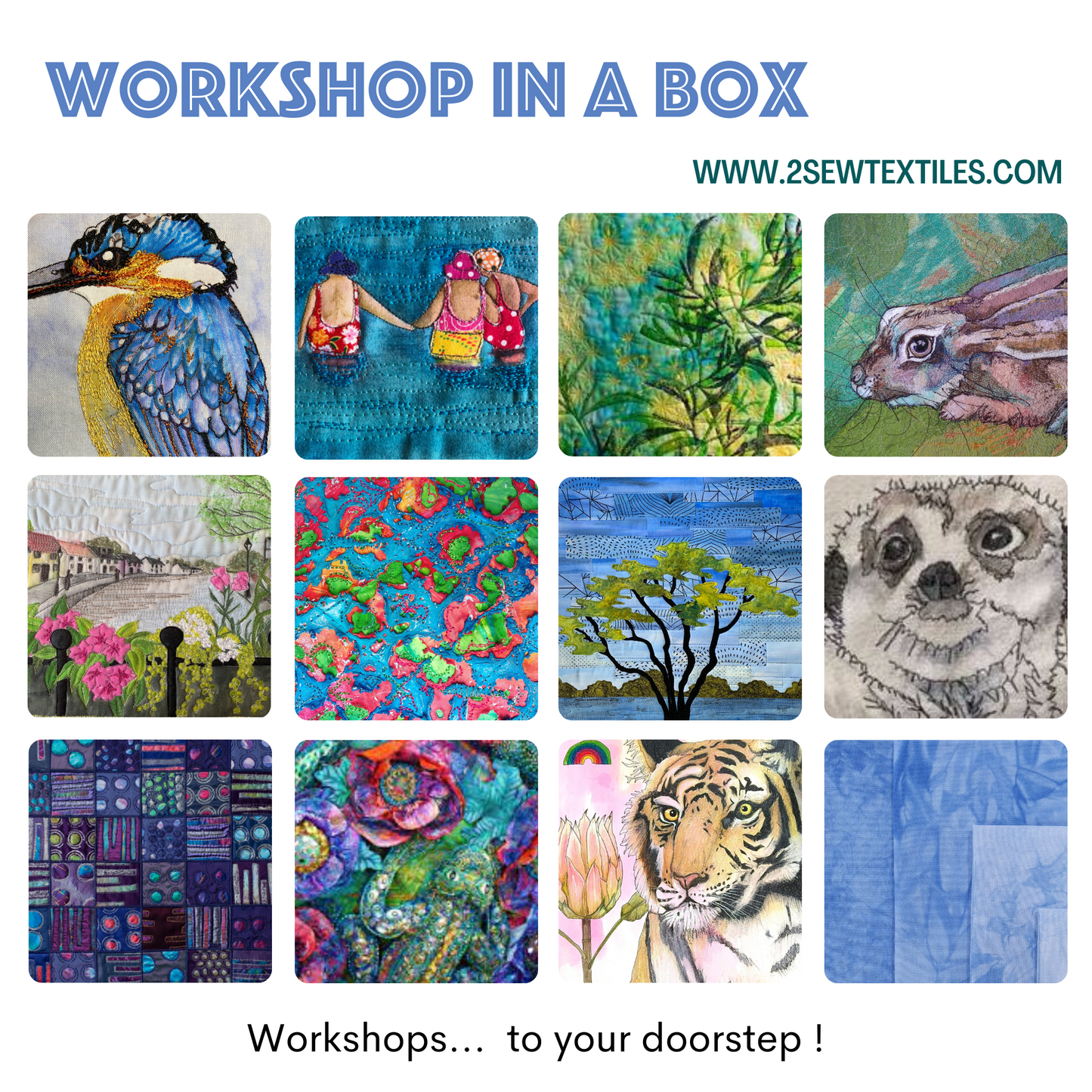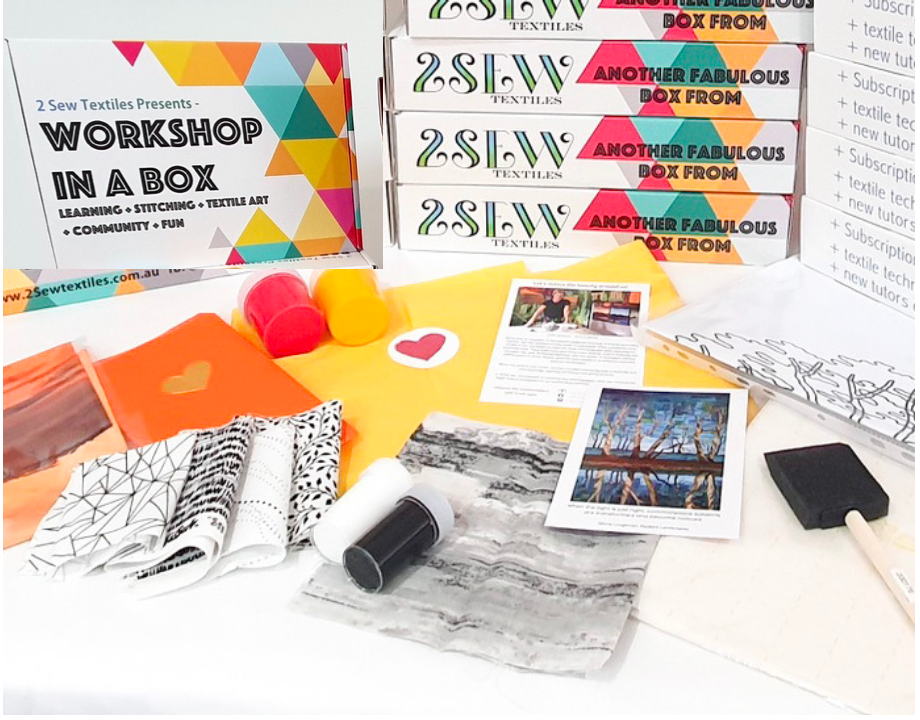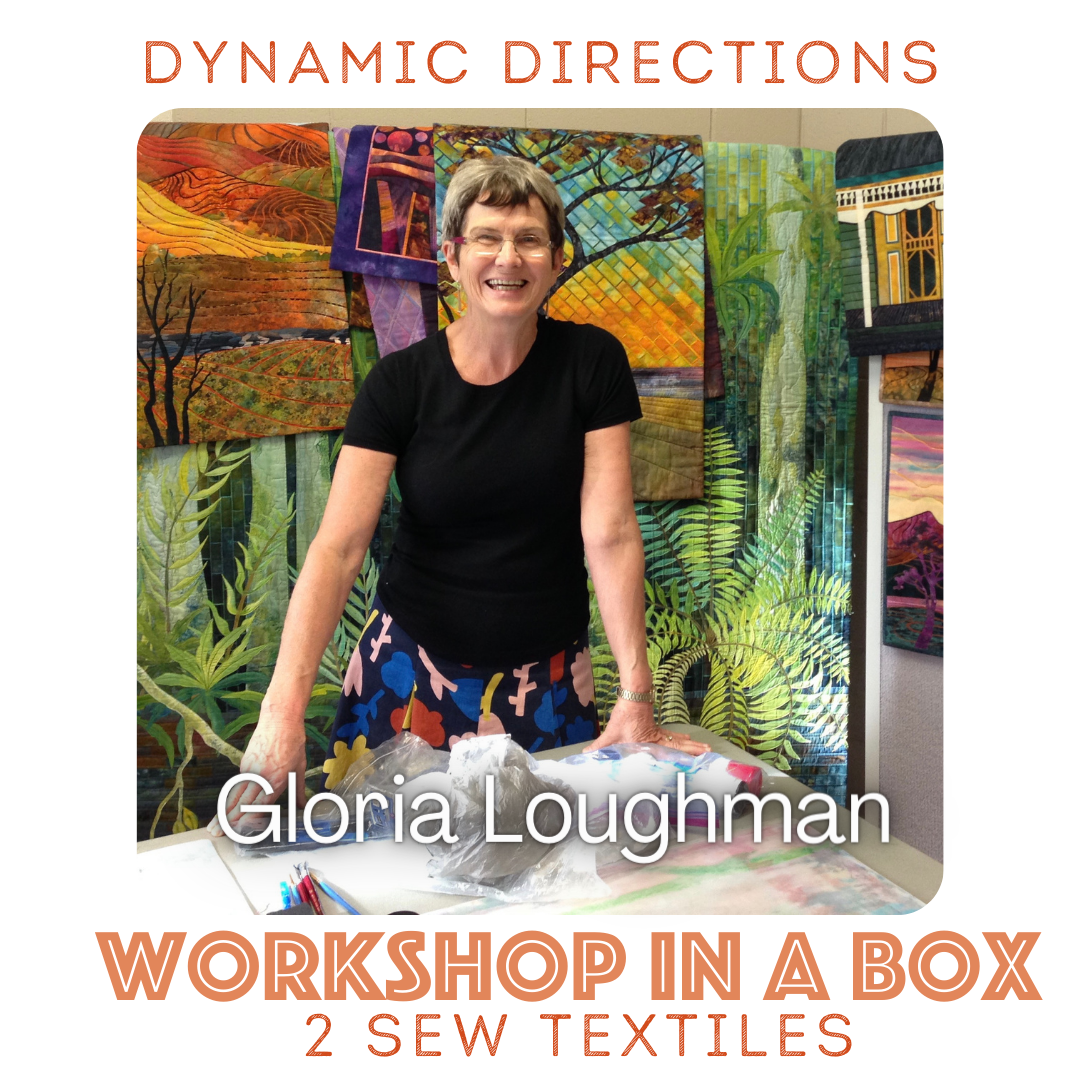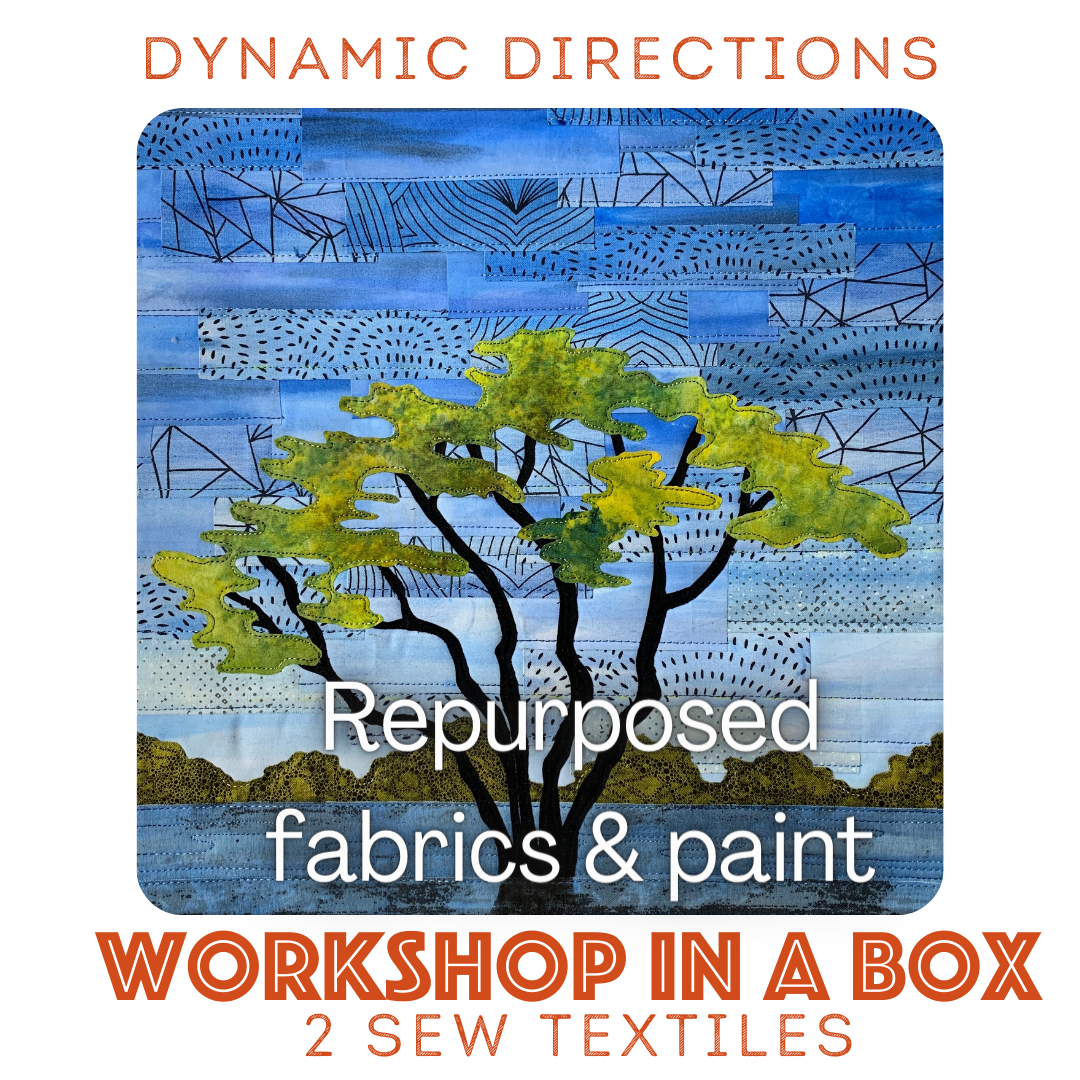 Low Cost Shipping

We try to keep our shipping low!
Free shipping on Australian orders over $180

Free shipping on International orders over $200

Guarantee of Quality

We love this product and think you will too!
Let us know if there is anything we can help you with.