Regular price
$46.55 AUD
Sale price
$44.50 AUD
Unit price
per
Sale
Sold out
Small sized version of our Perfect Scissors™ 

Some say these are the most comfortable scissors on the market !
They are great for cutting templates (freezer paper, Template Plastic), fabric and fabric with fusible stabilizers.

Perfect Scissors™ handles have soft, ergonomic grips that won't tire your hands. They cut sharp to the point and come with a plastic protective cover.

Great for both right and left hand cutting.

This special "PERFECT" blade pulls the fabric into the scissors rather than pushing it away like traditional scissors.
What you need to know:
Colour: Light Green
Purpose: Great for all types of cutting
Material: Soft Grip ergonomic cushioned handles with Stainless Steel blades

Brand: Karen K Buckley
Length: 4"  (10cm)
Further Info: 
Left and Right handed suitable

Micro-serrated blades pull the fabric into the scissors allowing for straighter cuts with less fraying

light weight and comfortable

can comfortably cut up to 4 layers saving a tremendous amount of time

easy for right or left handed  use

Original "Perfect" scissors have one blade microserrated & one blade straight which can be sharpened
Multipurpose scissors are like traditional straight blade scissors
"the best scissors for blade and comfort on the market"
"these are the only scissors I will ever buy now"
"I have the full set!"
See our range of the fabulous Perfect Scissors™

"PERFECT" SCISSORS - with micro serrated blade:
-Large purple
-Medium light blue
-Small bright green
-Small red curved

"MULTIPURPOSE" SCISSORS - with straight blade:
-Large pink
-Medium orange
-Small teal
View full details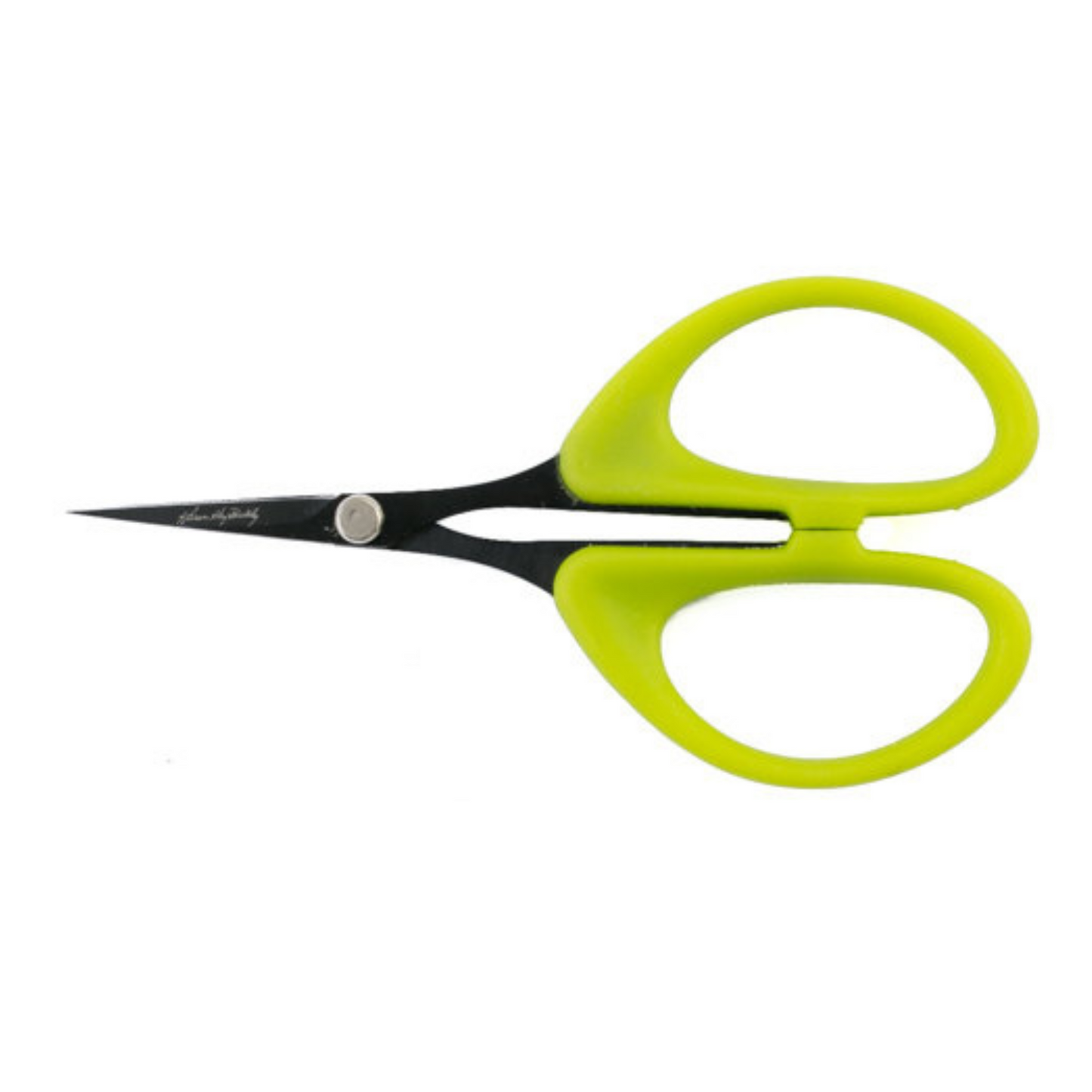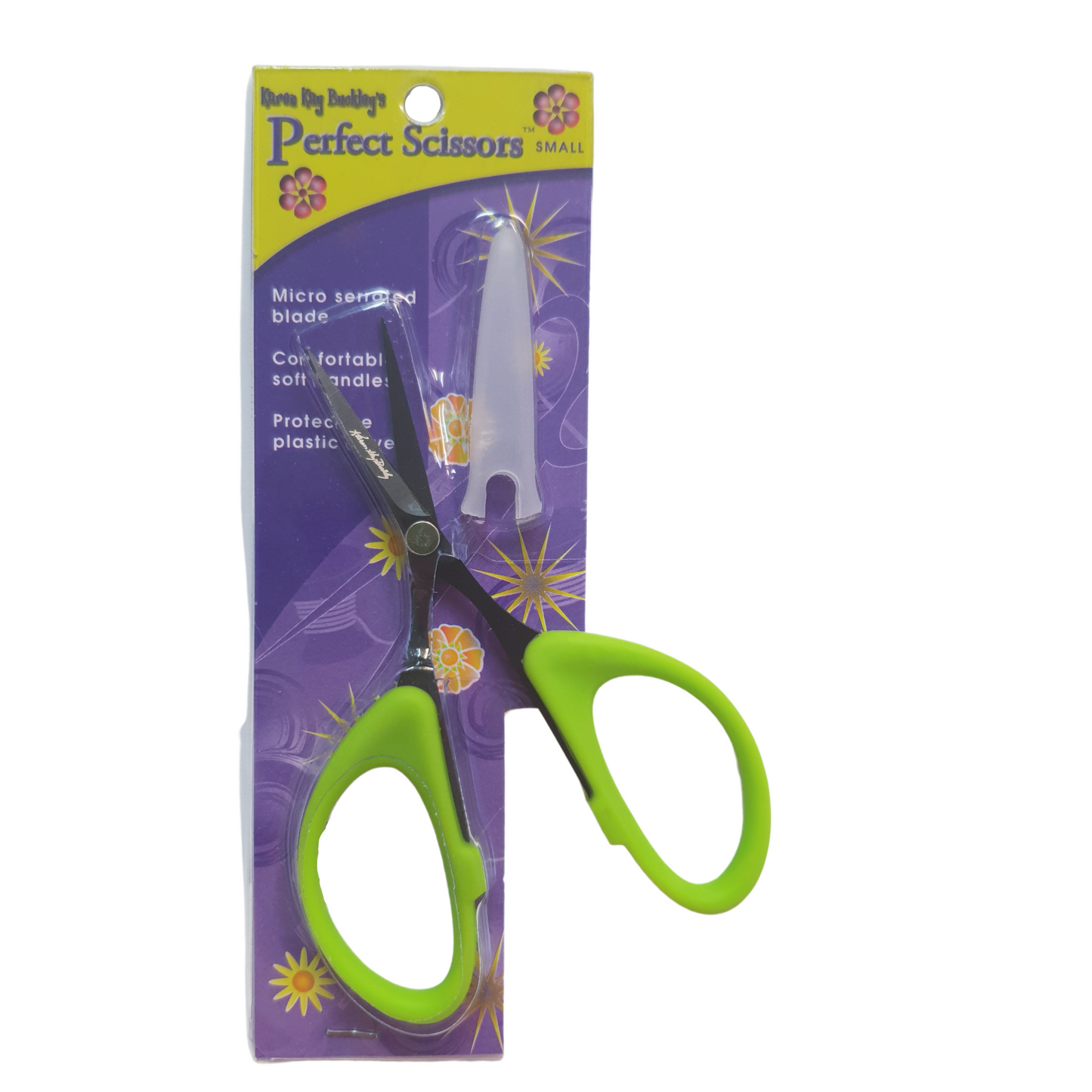 Low Cost Shipping

We try to keep our shipping low!
Free shipping on Australian orders over $180

Free shipping on International orders over $200

Guarantee of Quality

We love this product and think you will too!
Let us know if there is anything we can help you with.